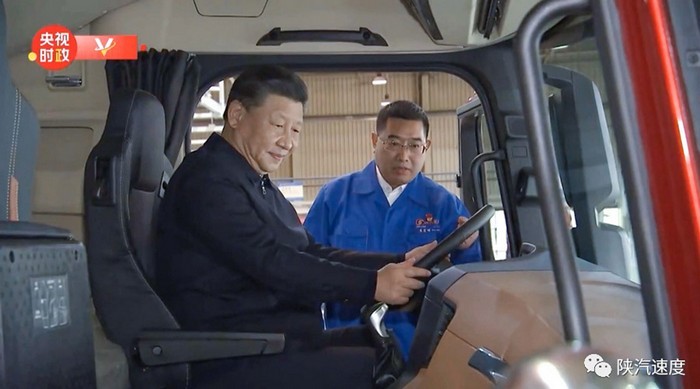 On April 22,it's the highlight time of Shaanxi Automobile,and the most glorious day for all staff and retirees,president Xi jinping inspects and learns about the reopening of business in Shaanxi Automobile Holding Group Xi'an Commercial Vehicle Industrial Park.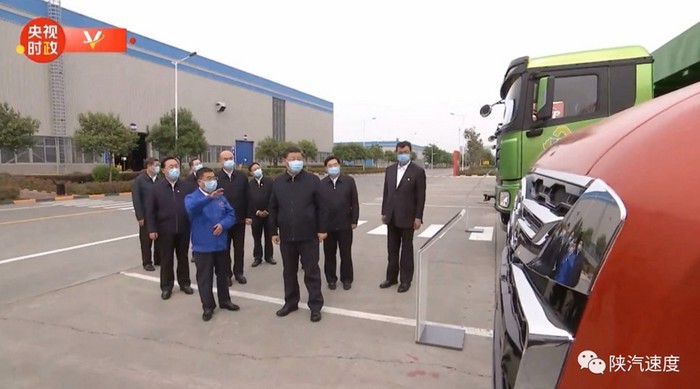 President Xi Jinping said:"Manufacturing industry is the life-blood of our economy,and the state-owned enterprises are the vital and main force inreopening of business.Just now I saw some products and production lines,not only were they not affected by the epidemic,but created the highest level in the history of automobile production,which is essential to be encouraged.I hope all of you will keep moving ahead to seize the opportunity and transform the crisis into the opportunity.Especially to create and develop new models,new industry form,new technologies and new products".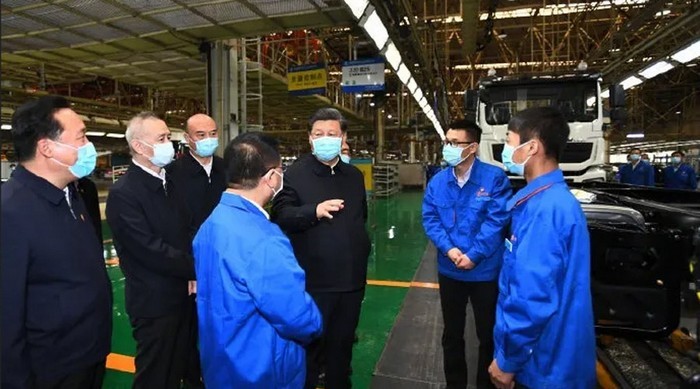 On the morning of April 23,in the face of president Xi Jinping's appreciation and entrustment,Shaanxi Automobile Holding Group held a meeting of directly managed cadres,conveying the spirit of president Xi Jinping's instructions,deploying the next stage of development based on the direction indicated by president Xi Jinping.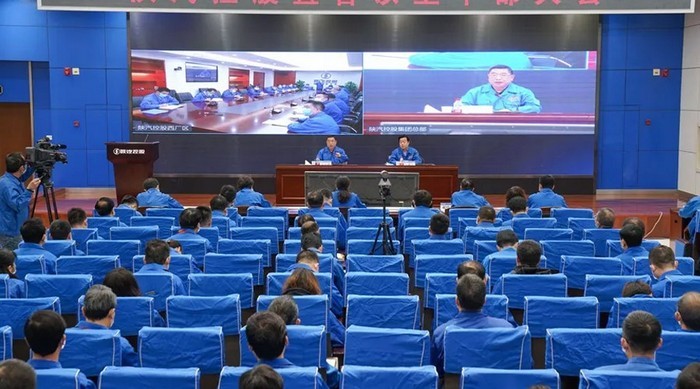 "Turn the care and concern of president Xi jinping into the power for strengthen Shaanxi Automobile and the market,and live up to the expectations of president Xi jinping,transform the entrustment of president Xi jinping into practical action and strive to be the'Five Leaders':Be the leader of Party Construction in state-owned enterprises,be the leader of economic development,be the leader of state-owned enterprises reform,be the leader of self-innovation,be the leader of epidemic prevention and control"Yuan Hongming,Secretary of the Party Committee and Chairman of Shaanxi Auto mobile,said at the meeting.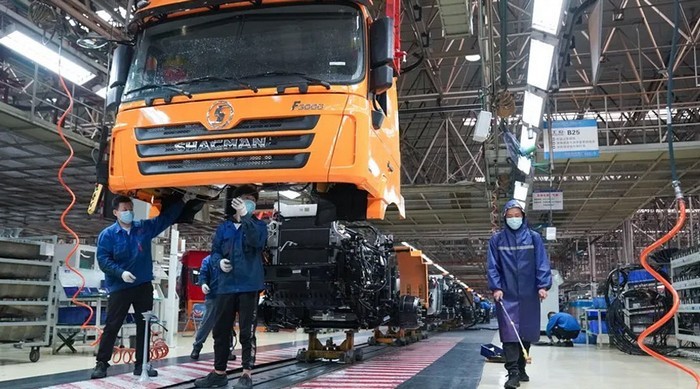 Yuan Hongming required all cadres to learn and implement the spirit of president Xi Jinping's inspections and instructions to Shaanxi.Guided by Xi Jinping's new era socialism with Chinese characteristics,and keep in mind the instructions and entrustment of president Xi jinping,struggle to further development,strive to achieve dream and fight to fulfill the great mission.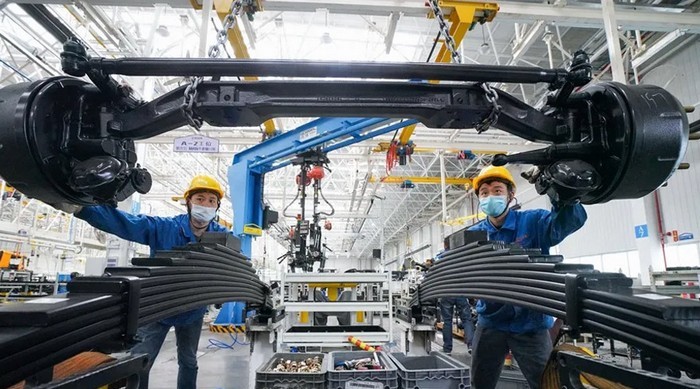 Long time hard work is bound to succeed.Under the strong leadership of the Party Central Committee with Comrade Xi Jinping at the core,Shaanxi Automobile will step up to a new level of high-quality development with greater determination and confidence.