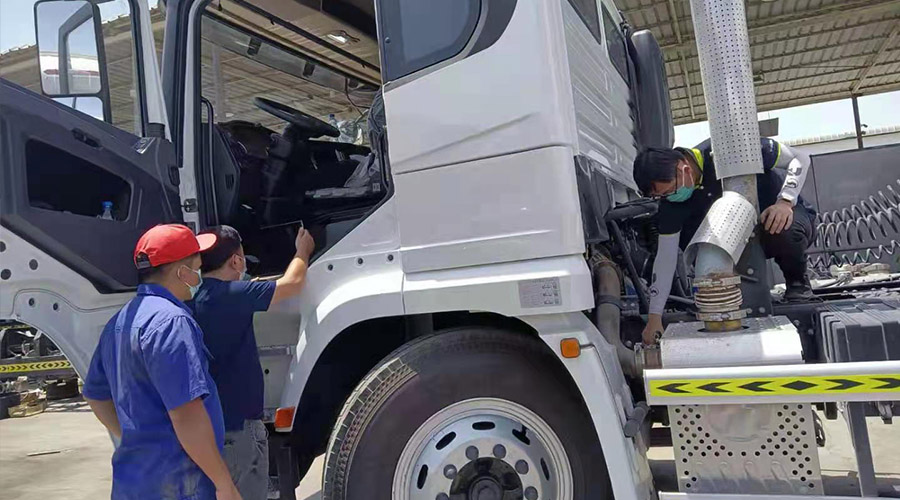 On April 14th, Muslims entered the month of Ramadan all over the world. The UAE office of SHACMAN took this opportunity to hold a customer care month event and completed the confirmation of customers and the donation of materials ahead of schedule. As the epidemic situation is still spreading, during the event, all staff of SHACMAN UAE office wear masks, protective masks and carry hand sanitizers in accordance with the epidemic prevention requirements and the vehicles are equipped with antiseptic alcohol.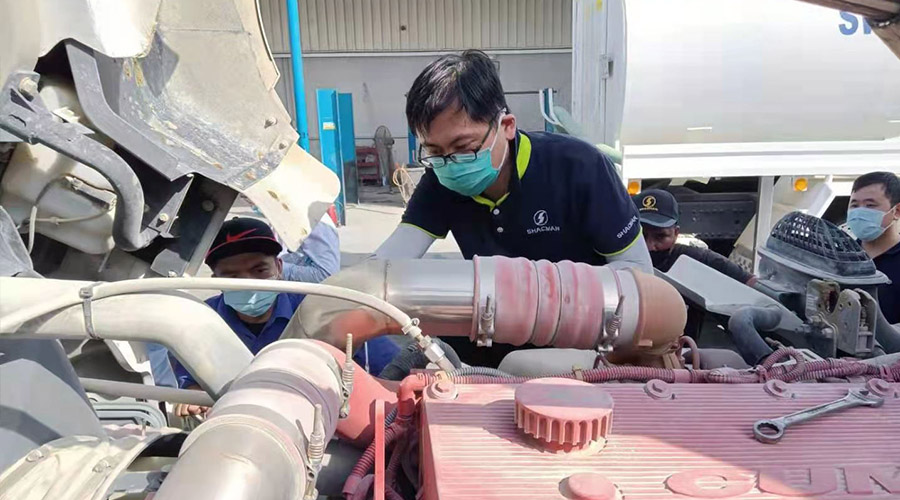 On April 24, together with Weichai Power service personnel and KHF personnel from the UAE local service station, staff of SHACMAN provided training on vehicle maintenance, operation specifications and 360°vehicle explanations for the drivers under the high temperature of 40 degrees, Besides, they conduct vehicle operation questionnaire surveys and present maintenance accessories and gifts on site.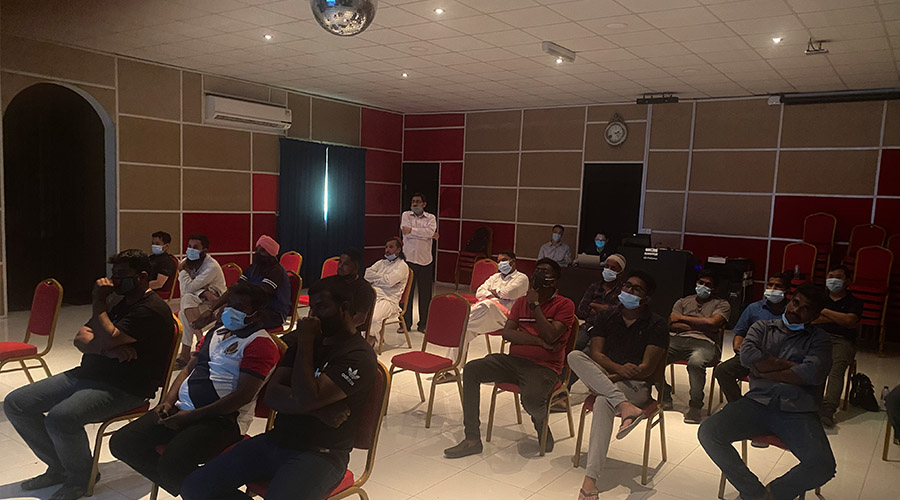 This service month event enabled customers to have a better understanding of SHACMAN products. The customers expressed their gratitude to the SHACMAN team for their visits despite the high temperature and the spread of the epidemic and expressed their vision of long-term cooperation with SHACMAN.